Thank you once more for listening to my songs and being a part of my journey. May we never lose the joy that comes from knowing our names are written in the book of Life.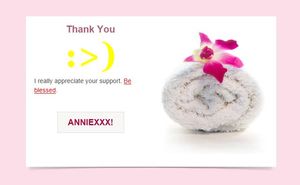 I would appreciate your prayers for my ministry as I can't do it in my own strength and God has promised his strength is made perfect in our weakness.
If you are willing or able to support me financially, then click the donate button below.  It will take you to a page where you can do a one off or monthly donation.. This is to help offset costs of recording new tracks. Studio time, engineer, Videos and so on and it enables me to be able to give the Christian songs away free and bless those who can't afford to buy.
 As time goes on, I am hoping to add other programs to my Christian music ministry. One that is close to my heart, is an outreach program to children under 16, who are in trouble with the law and in kept in remand under dreadful conditions in Sierra Leone. At the moment they have no social service support. A fellow Christian there visits them once a week if she can and offers material, emotional and spiritual support. I'm hoping to get more involved in this as time goes on. Keep praying and let me know if I too can support you in prayer.

Keep the faith. Remember God loves you much more than you imagine. Stay blessed.
Annie XXX